Igeoxy
IGEOXY software
As part of our own development we created a software package called IGEOXY, which supports the offered services in the range of Geodesy and GIS.
The IGEOXY software enables effective performance of BDOT, GESUT and GIS projects, thanks to efficient tools and the graphic environment based on the Bentley Systems technology.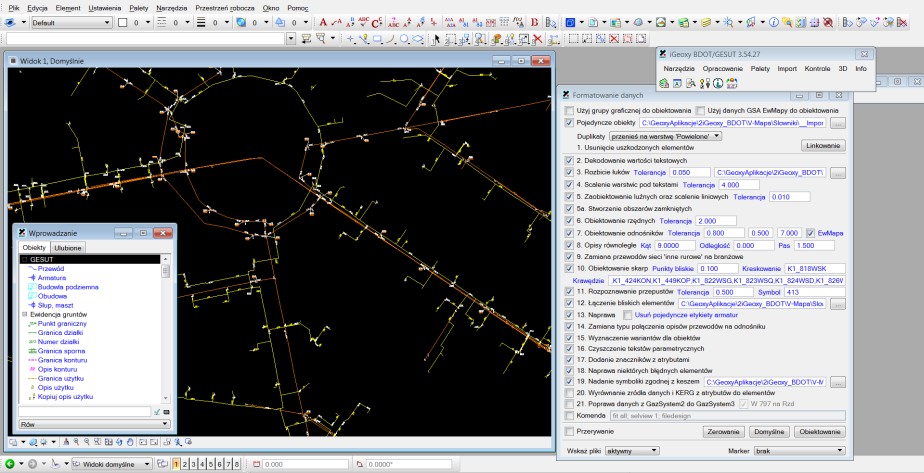 IGEOXY - okno programu
Operating IGEOXY
The IGEOXY software is a set of applications which can be modified in a very unusually elastic way, becoming more effective and tailored to the present client's needs and to the performed project. As part of the IGEOXY software we are offering training and the possibility to modify the offered tools, according to the actual requirements.
IGEOXY - sample views
Offer
In order to get acquainted with the entire potential of the IGEOXY software, we encourage you to contact us directly.
Software sale and technical support: igeoxy@geoxy.pl